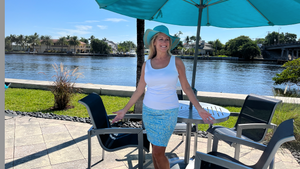 THE ORIGINAL Skinny SKirt
SHOP NOW
SHOP NOW
"THE SKINNY SKIRT"
Lose inches in seconds
WIN THE BATTLE OF THE BULGE! ...................................... Are you bothered by layers of shapewear that make you uncomfortable and hot? Do you love the look and feel of a "pencil" skirt -but are bored with the monotone black? If so you've come to the right place. Welcome to the ORIGINAL Skinny Skirt.
Skirdle: Where Fashion Meets Function
Fashion meets Function
When a layer of shapewear is just too much - the Skirdle combines the function of a "girdle" and the fashion of a skirt! Look slimmer and feel "less layered" for a sleek and comfy look!
Comfort meets Classy
Comfort is the order of the day - but now comfortable does not have to look "messy". Enjoy the comfort of a 4way stretch but feel dressed "for lunch"!
Classic meets Contemporary
The classic pencil skirt is a staple in every womans wardrobe - but why does it only have to be black? Now the classic pencil skirt comes in vibrant and varied prints!
Featured Style - Classic Compression
---
"Get the Skinny"
The SKINNY SKIRT, aka "The Skirdle" Eliminates the need for shapewear - Exclusive 3 layer construction engineered to tuck in the tummy / The Adjustability of the skirt allows for personalizing the fit up or down the torso to add length or remove muffin top / The Flexibility allows for easy movement / Flatters like a pencil skirt - but with stretch and mobility / Wrinkle free - packs easily / Easy to care for - Just machine wash cold and cool tumble dry / Colorful and carefully created patterns are designed to Camouflage and flatter the figure.
Get your "Skinny on" with a The SKINNY SKIRT!
Shop now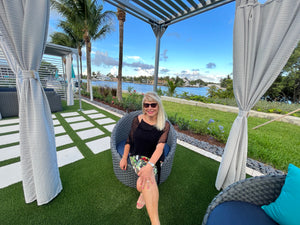 SIZING
Recommended is as follows:
XXS 0/2 :: XS 2/4 :: Small 6/8 :: Medium 8/10 :: Large 12/14 :: XL 14/16
All skirts are made to comfortably STRETCH 7" -9" without compromising the construction or design. The higher the stretch the more compression.
PROUDLY MADE IN THE USA
10 % of all proceeds are donated to "The Health Secret Foundation" - A 501 (c3) corporation that endeavors to educate, with nutritional information, those afflicted with depression and anxiety.